This page describes the steps for installing your WordPress theme.  Before beginning, make sure you have downloaded the theme's .zip file to a location on your computer that you will be able to find again, such as the Desktop or Download folder.
Now let's begin.
1. Login to the admin area of your WordPress site and navigate to Appearance->Themes->Install Themes->Upload, as shown in the image below.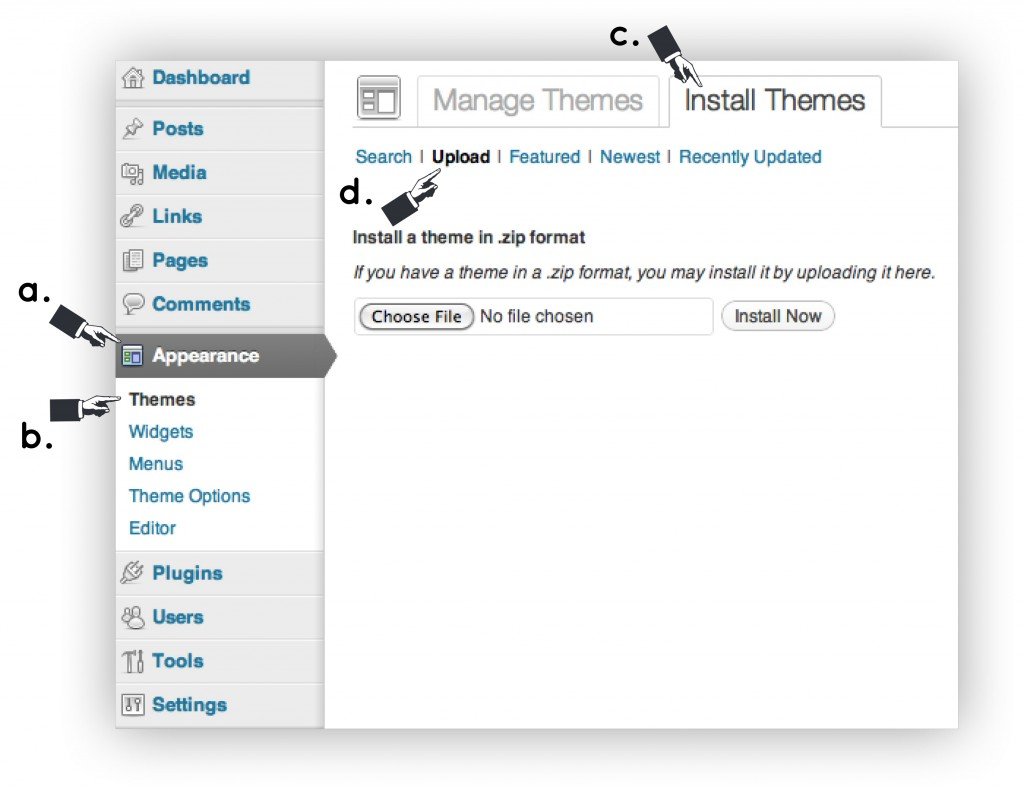 2.  Once you have reached the theme upload page, click the Browse/Choose File button and locate the theme .zip file on your computer. The theme was sent to you as a .zip file and should not be unzipped before uploading the theme to WordPress.
3. Once the theme installation is complete, you can activate it by navigating to Appearance->Themes in the admin area.
4. Don't forget to add a theme menu by navigating to Appearance->Menus or to personalize your WordPress site by navigating to Appearance->Theme Options. Descriptions of theme specific options can be found here at the Alpine Press. Simply search for the name of the theme you downloaded in the space below, select the theme's description page from the search results, and read through the Complete Features section.